As the vaccine rollouts across the world start to accelerate, a fascinating survey has been published. This was compiled by Imperial College London, with help and data from The WHO.  15 countries were covered, mostly European, plus South Korea, Japan, Singapore, Australia and Canada. Over 13,000 people were surveyed. This is the fourth survey in the series, making it possible to see some interesting trends…
Here are some highlights
An average of 54% of all people agreed that they would have a vaccine if offered "this week".  The UK and Denmark reported the highest numbers (over 70%), with Japan, South Korea and Singapore the lowest agreeing.
France led the way with those who Strongly Disagree to have a vaccine, at 35%, although this has reduced from around 50%. Most other countries are below 20%.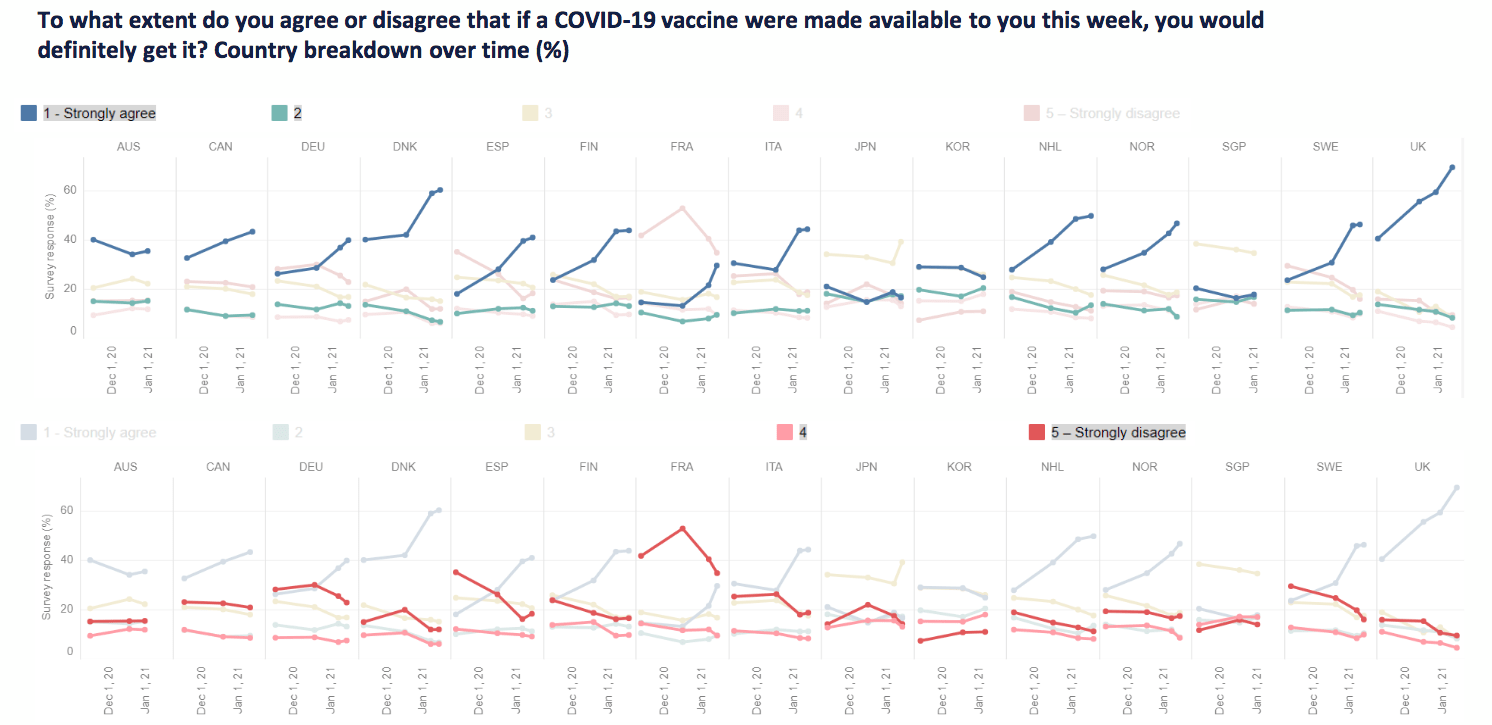 The next question is about the worry of potential side effects of a vaccine and unsurprisingly, the data backs up the previous question. Concern about side effects is likely to be the main contributor towards attitudes to having a vaccine at all.
The unasked question is – Why does this vary so much from country to country?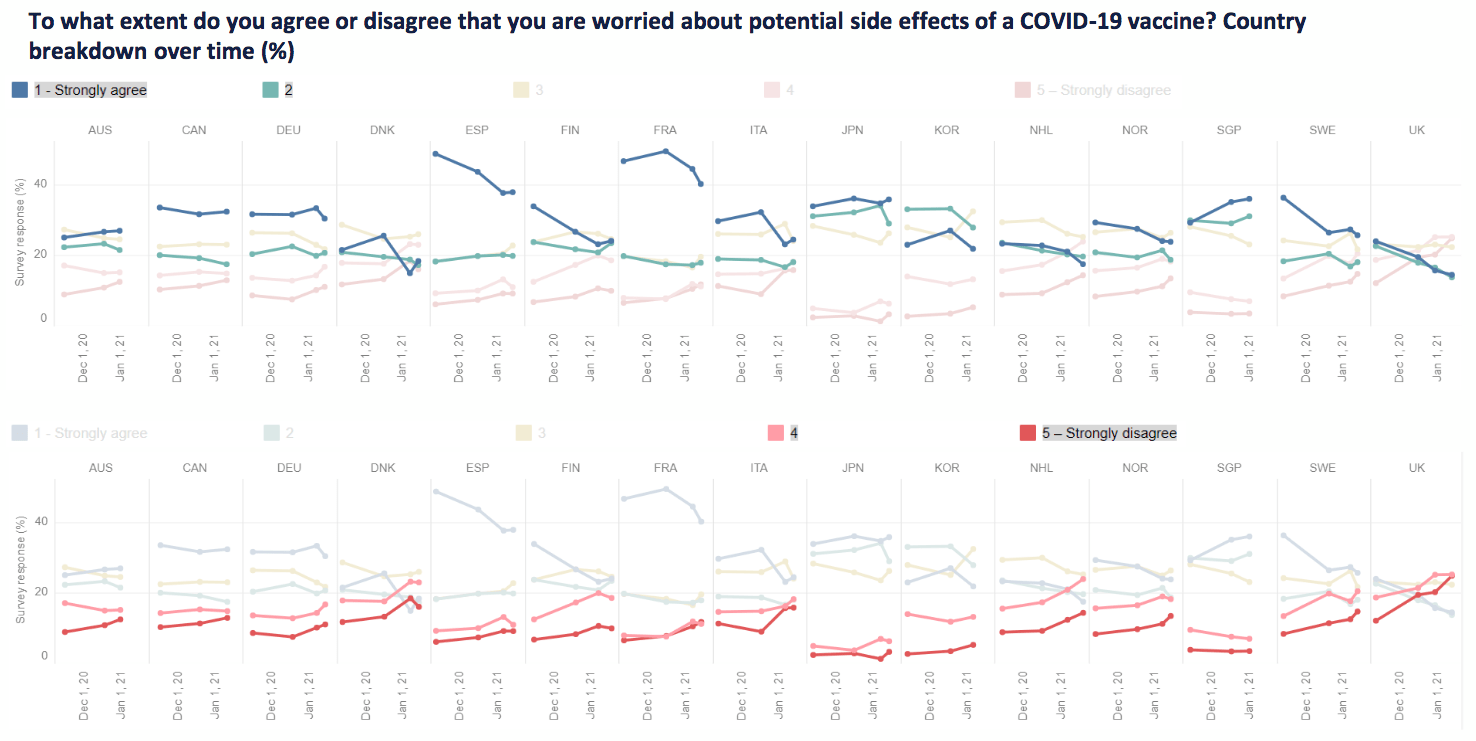 This is a very interesting and useful survey. Attitudes towards getting vaccinated will have a huge impact on the ability for countries to remove restrictions and get back to normal.
For the full pdf report, please visit this page.