Science Email List Pricing
At Marketwise, we are open about our science email list price, so you can make the best decision and quickly get your science email marketing campaigns underway. We have kept our pricing simple, consequently, you can easily calculate your expected costs. We have three different emailing options, each serving a different purpose. In addition, we have two reporting options. Each is described below.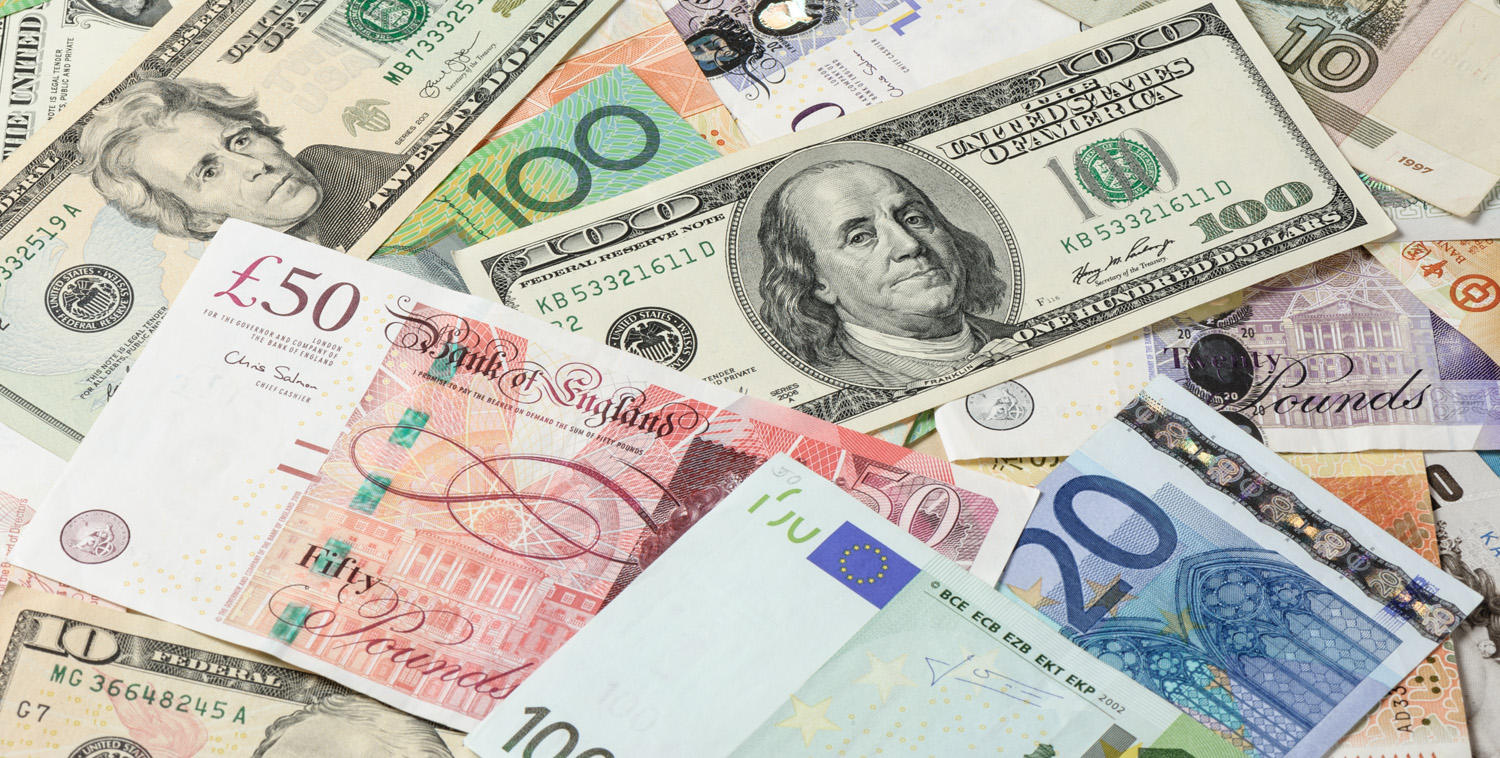 Promote
This is the base package for those that want to promote a product or service to the international science community.  All other items are built on top of this base package.  Promote rents your custom targeted scientist email list. The price also includes the message transmission costs.
Nurture
The Nurture package allows you to continue working with the same contacts from a Promote campaign. This enables ongoing contact nurturing to take place in a much more cost effective way. A typical use case is to continue to interact with users who have opened a Promote message, but not yet completed a Call to Action.  Other concepts include creating a time based offer, with further messages counting down to a deadline or simply to send regular messages to your audience.
Remind
A further option for a Promote campaign is to build subsequent reactive messages.  A classic use case would be to send a further message as a reminder to complete the call to action.
React messages are pre-defined messages that are sent in response to a user action.  "We noticed you didn't finish filling out our form, click here to continue".
Reporting
Critical to any marketing campaign is the ability to learn and improve. This is where our reporting comes in. Please see our description of the key metrics we offer on this page. We provide two levels of reporting:
Silver: Statistics only
Gold: Statistics, analysis and recommendations
Analysis provides our interpretation of the campaign statistics and leads on to recommendations for how to improve the overall effectiveness of further campaigns.

How much does a targeted science mailing cost?
Let's look at two examples. Firstly a Promote package, covering a single message to 5,000 contacts, with Silver reporting.

Secondly a Promote package, covering a single message to 10,000 contacts, followed by three new Nurture messages to 3,000 contacts each. All transmissions with Silver reporting.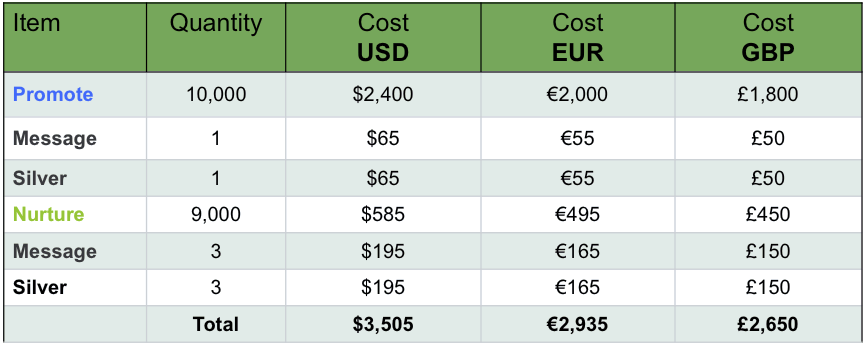 Please note, for each Nurture and Remind message, the customer should confirm any changes to the suppression list compared to the original Promote version, before email transmission.
Currencies
We invoice and accept US Dollars, Euros and GB Pounds. Pricing will be based on GBP and converted to your preferred currency at the then current rate. USD and EUR pricing shown here was correct at time of publication.
Payment and other Terms
Payment terms are 30 days from invoice, payable by bank transfer. The details are provided on the invoice. For first time customers, we ask for payment before the campaign is run. Any customers planning multiple Promote campaigns benefit from a quantity discount of 10%. Minimum order size $330 / €280 / £250. Nurture and Remind messages not used within six months of the initial Promote message expire, unless otherwise agreed. Special offers and discounts cannot be combined.