Genomics email lists
Description
Marketwise has growing Genomics email lists that reflects the rising importance of this field of science.  Researchers in our Genomics database include those working at goverment agencies, universities and corporations. Popular markets include agricultural and medical research with common applications being Oncology, Genotyping and Gene expression.
Genomics aims at understanding all an organisims genes, leading to the possibility of subsequent gene editing.
Genomics is advancing our understanding of even the most complex biological systems, such as the brain.
Further Reading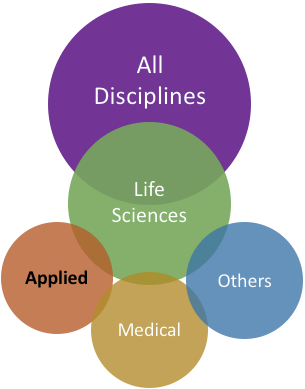 Event promotion email list pricing example
Get your event promotion marketing message out to thousands of potential new customers from this list and send reminders as the event draws near. We have two special packages:
Webinar 1000, which targets 1,000 scientists with three timed messages ahead of a webinar, all for just $330, €280 or £250.
Conference 1500, which sends a sequence of four messages to 1,500 scientists to help build conference attendees. The cost is only $510, €415 or £375, often the cost of a single attendee.
Please check out our advice on improving open rates and click through rates to boost your campaign efficiency.

Promote your product or service within this email list to help generate new sales, raise awareness or communicate special offers.
Use related categories to build your own custom contact email list.

Fill your sales pipeline with potential new leads. Push your marketing message out to new contacts.
Build new interest and start to create your own mailing list with converted contacts.

Grow your attendees for your webinars with early promotional campaigns.
Use our dedicated conference package to send a sequence of messages to targeted scientists.
Example establishments
University of Adelaide

University of Ottawa

European Genomic Institute

Epigenomics AG

Cofactor Genomics

New York University

University College Dublin
Example contacts
Head of Department, Clinical Pharmacogenomics Lab, Pfizer Inc, USA

Scientist, Microbial Evolutionary Genomics, Institut Pasteur, Paris, France

Head of Department, Genome Biology, Novartis AG, Switzerland

Group Leader, Medical Genomics, Department of Cancer Biology, University College London, UK