Botany and plant science email lists
Description
Marketwise has a large Botany email list. Our contacts spread across government agencies, universities and commercial organisations, who typically work in the agricultural sector to improve crop yields and pest resistance.
As technology as improved, Botanists have migrated from optical based study down to the genetic make up of plants. This has opened up huge areas of research and new possibilities. Botany is a multidisciplinary subject, with researchers also using biotechnology, biochemistry, DNA Sequencing and other related topic areas.
Botany, the study of plants, is the oldest life science branch, dating back to medieval time herbalists.

Important areas Botanists work in, include animal and human nutrition, medicinal botany / phytochemistry, climate change, biofuels and carbon sequestration. Our Botany and plant science email list can help you reach relevant scientists, working in your areas of interest and expertise.
Further Reading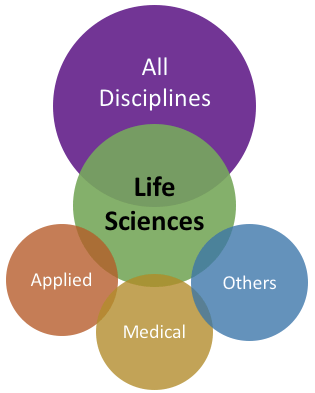 New lead generation email list pricing example
Get your marketing message out to thousands of potential new customers and nurture them to build interest. For example, sending a message to 5,000 scientists from this list, with two follow up messages would cost just $2,110 / €1,660 / £1,500. That's just $0.14 for a message, going directly to a highly targeted contacts inbox.
Please check out our advice on improving open rates and click through rates to boost your campaign efficiency.

Promote your product or service within an email list to help generate new sales, raise awareness or communicate special offers.
Use related categories to build your own custom contact email list.

Fill your sales pipeline with potential new leads. Push your marketing message out to new contacts.
Build new interest and start to create your own mailing list with converted contacts.

Grow your attendees for your webinars with early promotional campaigns.
Use our dedicated conference package to send a sequence of messages to targeted scientists.
Example establishments
University of Saskatchewan
School of Life Sciences Shanghai
INRA
Bayer CropScience
University of California
Example contacts
Dr, Plant Sciences Group, Wageningen University & Research Centre, Netherlands

Professor, Plant Systems Biology, Technische Universität München – Weihenstephan, Germany

Professor, Plant & AgriBiosciences Research Centre, National University of Ireland

Dr, Boyce Thompson Institute for Plant Research, Cornell University, USA