Oncologist email list
Marketwise's largest email list, our oncologist email list, enables you to promote your product or service to highly qualified oncologists.  Researchers in our oncology email list work in over 80 countries, in research centers, universities, hospitals and commercial organizations. Choose which countries you need to complete the filtering of your custom list.
Simply use the form at the bottom of this page to describe what you need and we will get back to you in two working days maximum.
Building your custom Oncologist email list
Here are some examples of how you can build your own targeted email list from our database:
Oncology + Medical Research + US
Oncology + Health Care + APAC
Oncology + Gene Expression + Europe
Oncology + Stem cells and DNA + Global, except Central America
Related disciplines include Urology, Gynecology, Dermatology and Pathology. For those wishing to reach an Oncology specialist, we can offer additional custom searches such as:
Gynecologic oncology
Urologic oncology
Dermatologic oncology
…and so on
Related techniques and research areas include Cancer, Gene Expression, Stem Cells, DNA, Imaging and Proteins. As a result, these categories can be carefully used to expand a product or service promotion, if they are still of relevance.
Oncology is the study of cancer. Areas of research include prevention, diagnosis and treatment.

Cancer has likely existed for as long as humans have, for example there is evidence of osteosarcoma in Egyptian mummies. The first written descriptions have been found also in Egypt, in the so called Edwin Smith Papyrus, some 3600 years old. The word oncology stems from the greek word Oncus, which means swelling.
Cancer research remains one of the largest areas of study, with many commercial, non-profit organisations and universities spending significant time and resources to improve treatments.
Further Reading
The American Society of Clinical Oncology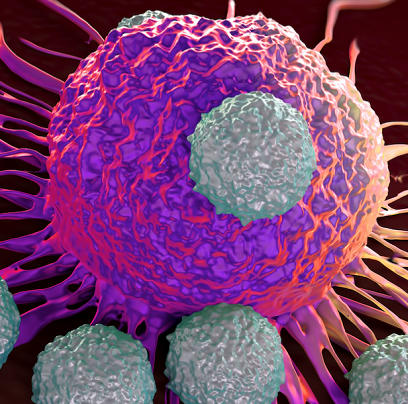 We understand science email marketing
Find, Prospect and Convert Top Medical Life Scientists With Us.
Find your ideal sales prospect, with our custom filtering.
We understand sales.
Target Medical Life Science Key Decision Makers and Influencers.
Reach the right people, fast. Start feeding your sales team with great leads.

Email list pricing example
Getting your marketing message out to thousands of potential new customers using direct email is highly cost effective.
For example, sending a message to 5000 scientists from one of our lists, would cost just $1,330 / €1,110 / £1,000. That's just $0.27 per message, going directly to the inbox of a highly targeted contact.
Please check out our advice on improving open rates and click through rates to boost your campaign efficiency.
Find New, Relevant Sales and Marketing Leads for Your Teams
Product and Service Promotion
Promote your product or service within an email list to help generate new sales, raise awareness or communicate special offers.
Use related categories to build your custom email marketing campaign.
Fill your sales pipeline with potential new leads. Push your marketing message out to new contacts.
Build new interest and start to create your own mailing list with converted contacts.
Grow your attendees for your webinars with early promotional campaigns to encourage registration.
Use our dedicated conference package to send a sequence of messages to targeted scientists.
Examples in the Oncologist email list
Novartis
AstraZeneca
Cancer Research UK
Peter MacCallum Cancer Centre
Bristol Myers Squibb
BC Cancer Agency
Institut Gustave Roussy
University of Heidelberg
Pfizer
Examples of our Oncology email list contacts
Scientist, Dept. of Radiation Oncology, Sunnybrook Health Science Ctr, Research Institute, Toronto, ON, Canada

Group Leader, GMO Oncology, Novartis Pharmaceuticals, Macquarie Park, NSW, Australia


Scientist, Division of Hematology/Oncology/Stem Cell Transplant, Ann and Robert H. Lurie Children's Hospital of Chicago, USA

Scientist, Department of Oncology, Division of Hematological Malignancies, Johns Hopkins University, Baltimore, USA

Head of Department, Dept. d'Oncologie Moléculaire, Université de Paris VI, France

Scientist, Division of Hematology and Oncology, Winthrop P. Rockefeller Cancer Institute, University of Arkansas for Medical Sciences, Little Rock, AR, USA
The Right Data for the Right Results
You need to be sure your message is getting to the right person.
With a combination of human and machine analysis, our database is cleaned and categorized to the highest accuracy and quality.
You can target with confidence.
You don't need to settle for simple off-the-shelve categories.
Combine ANY discipline, research area, market and country to build your own fully customized email list.
Don't see what you need? No problem, pick your own keywords.
Our multi-stage email verification process checks syntax, removes generic emails, confirms domains and SMTP responses.
Our bounce-back guarantee will replace anything below 90% delivery.
Your investment is safe with us.
Email list count enquiry form
Please get in touch and let us know what you need. Useful information includes any custom searches or what disciplines or research areas are of interest. If your query is for a particular scientific market segment or region, just list what you need below.
We look forward to hearing from you.
Still unsure about your email list targeting options? Head back to our life science email marketing home page to start your journey.