Physical science email lists
Marketwise offers various Physical science email lists. We hold a significant number of contacts for the physical sciences working in a range of roles and locations. As a result, you can reach the right contacts for your product or service.
The parent discipline page, all disciplines, can be found here.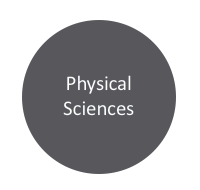 Analytical Chemistry
Examples companies and institutions working in Analytical Chemistry are:
Bristol-Myers Squibb
Merck
Hoffmann-La Roche
AstraZeneca
Pfizer
GlaxoSmithKline
Novartis
Abbott Laboratories
World Anti-Doping Agency.
Chemistry
Examples of the companies and institutions are:
Yale
MIT
North Carolina State University
Pfizer
Celgene
Novo Nordisk
University of Oxford
AstraZeneca.
Physics
Example institutions are:
University of Salzburg
Johannes Kepler University
University of Ottawa
Czech Institute of Physics
Max Planck Institute
Universiteit Utrecht
Russian Academy of Sciences
Lund University
University of Cambridge
Berkeley
Los Alamos