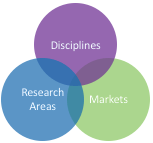 Privacy & Cookie Policy
This privacy policy sets out how we use and protect any information that you give to Marketwise Ltd when you use this website.
Personal Information
In order to run its business Marketwise needs to collect, maintain and use certain personal data about current, past and prospective customers and other individuals that contact the company. That will normally be if you are a current, past or prospective customer or an individual that has contacted us and needs a response.
We collect the names, addresses, telephone numbers, and e-mail addresses of those who communicate with us via e-mail. Your e-mail address will be used to communicate with you about the matter for which you contacted us and you may be sent information and news that we think might be of interest to you unless you have opted out of this service on the enquiry form. You may unsubscribe from these e-mail communications at any time by sending an e-mail with your name and e-mail address to privacy@marketwise.co.uk with the word UNSUBSCRIBE in the subject line.
Any personal information that you provide to us on this website via a contact form will never be sold, rented out, or made public without your consent. Your privacy is important to us and we will only use your information to answer an enquiry, administer your account, or provide the products and/or services that you have requested from us.
The legal basis that we have to process and store your data is either that you have a sales contract with us as a current customer, and/or you've consented to receive e-mail newsletters from us, and/or you have asked us to supply information or a quotation; in each case your details will have been entered into our Customer Management (CRM) system.
Cookies
A cookie is a small file which asks permission to be placed on your computer's hard drive. We do not set any cookies that store information about your personal details. We use StatCounter on our site which uses cookies to gather basic information about visitors, which let us view statistics about our website traffic and numbers of visitors. To see the data that StatCounter uses please refer to The StatCounter Privacy Policy.
Overall, cookies help us to provide you with a better website to view by enabling us to monitor which pages you find useful and which you do not.
The software that this website uses also uses cookies but, again, these don't store any personal information and are session cookies only. Session cookies allow users to be recognised within a website so any page changes or item or data selection you do is remembered from page to page.
For each visitor to our website, our server does not recognise any information regarding the visitor's server domain.
How you can control cookies
You can control and/or delete cookies as you wish – for details, visit www.aboutcookies.org or www.allaboutcookies.org. You can delete all the cookies already on your computer and you can set your browser not to accept cookies and the websites mentioned above tell you how to remove cookies from your browser. However, if you do that, you might have to adjust some preferences manually every time you visit our website.
By using this website you agree that we can place cookies on your computer or device.
Contact by form, e-mail link and telephone
If you choose to use our website form to contact us or send an e-mail directly, the data that you supply will be forwarded to us from our website server. Your data are not stored on our website. If you contact us by telephone we will store your information on our CRM system in order to process your enquiry and respond with information. Details of your enquiry will be stored on our system so that we can continue a discussion at a later date.
Marketing
We would like to send you information about products and services which may be of interest to you. We use an external mailing system (eg. MailChimp) to provide this service. While your e-mail address remains within the MailChimp (or other) database, you might receive periodic (once a month) newsletter-style e-mails from us. If you receive marketing e-mails from us, there will always be an unsubscribe link in each newsletter or you can contact us (see details below). Unsubscribe requests are processed immediately if the unsubscribe link is used and using best effort if via an email. 
Uses made of your information
We use information held about you in the following ways:
To ensure that content from our site is presented in the most effective manner for you and for your computer.
To provide you with information, products or services that you request from us or which we feel might interest you, where you have consented to be contacted for such purposes.
To carry out our obligations arising from any contracts entered into between you and us.
To notify you about changes to our services or products.
To inform business partners, suppliers and sub-contractors for the processing of any contract that we enter into with you.
Access to your information and correction
You have the right to request a copy of the information that is held about you. If you would like a copy of some or all of your personal information, please send an e-mail or write to us at the address shown below. We may make a small charge for this service. We want to make sure that your personal information is accurate and up to date. You may ask us to correct or remove information that you think is inaccurate.
Other Information
This website is hosted on a server managed by Flywheel. The server is kept up to date and has round the clock monitoring.
All traffic (transferral of files) between this website and your web browser is encrypted and delivered over HTTPS.
Links to other websites
Our website may contain links to other websites of interest. However, once you have used these links to leave our site, you should note that we do not have any control over that other website. Therefore, we cannot be responsible for the protection and privacy of any information which you provide whilst visiting such sites and such sites are not governed by this privacy statement. You should exercise caution and look at the privacy statement applicable to the website in question.
Data Breaches
We will report any unlawful data breach of our CRM database or the database(s) of any of our third party data-processors to any and all relevant persons and authorities within 72 hours of the breach being discovered if it is apparent that personal data stored in an identifiable manner has been stolen.
Contacting us
Our postal address is Marketwise Ltd, The Barn, 11a Queen Catherine Road, Steeple Claydon, Buckingham, MK18 2PZ, United Kingdom.
We can be reached via e-mail at info@marketwise.co.uk or by telephone on +44 (0)1296 713635.
Future changes
This privacy policy may change from time to time in line with legislation or industry developments. We will not explicitly inform our clients or website users of these changes. Instead, we recommend that you check this page occasionally for any policy changes.
Get our top tips on running a successful email campaign for scientists by clicking the link below.