Buy email list data
If you want to buy email list data directly to kick start your own marketing campaign, Marketwise delivers. Our email list data of B2B contacts is delivered to you without restrictions, so you can use it as often as you like, for as long as you like.
Quality, Qualité, Qualität
Buying email lists can be a challenge and it's easy to buy poor quality data. As a general rule, if it seems cheap, it's probably low quality. Don't be tempted to buy a million cheap emails and expect to easily find a few diamonds hidden in the garbage. Sending huge numbers of emails and experiencing high bounce or spam rates can land you in serious trouble with email suppliers.
It's far better to buy an email list of higher quality and a smaller size, due to precise targeting and high quality.  All our data is regularly cleaned to ensure high deliverability. If you experience more than 5% hard bounces, we will replace the data free of charge during the first 60 days.
Your target audience
The first step before buying an email list is to clearly define your target audience. We have two different categories, scientists and all other types (with a focus on technology).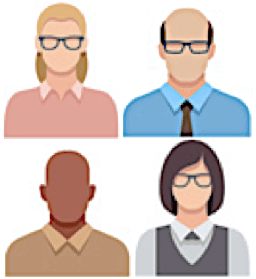 Email list data pricing table
We have a very simple pricing structure, so you can easily calculate what size email list you can buy for your available budget.
| | | | |
| --- | --- | --- | --- |
| Quantity | USD | EUR | GBP |
| 1000 | $480 | €420 | £360 |
Currencies
We invoice and accept US Dollars, Euros and GB Pounds. Pricing will be based on GBP and converted to your preferred currency at the then current rate. USD and EUR pricing shown here, correct at time of publication.
Payment and other Terms
Payment terms are 30 days from invoice, payable by bank transfer. New customers payment to be made in advance. For USD payments, only ACH transfers are accepted, please check your bank can make an ACH transfer.  The details are provided on the invoice.
Any customers planning multiple Promote campaigns benefit from a quantity discount of 10%. Minimum order size $330 / €280 / £250. Nurture messages not used within six months of the initial Promote message expire, unless otherwise agreed. Special offers and discounts cannot be combined.