Cell Biology (Cytology) email list
Description
Marketwise has a sizeable Cell Biology email list, consequently you can get your message infront of the right people. Cell biology is widely used across markets such as universities, medical research, government agencies and pharmaceutical companies.  Cell biologists in our email list are working in areas such as antibodies, cancer research, gene expression and stem cells.
As a fundamental biological discipline, cell biology is often used in other disciplines, for example Molecular Biology, Microbiology, Biochemistry and Genetics. As a result, all of these disciplines can be carefully used to further widen the scope of your product or service promotion.
Researchers and academics are engaged in cell biology across the world in a wide variety of markets and research areas.
Cell Biology is the study of living cells – the fundamental building block of life. Research into the structure and function reveal new discoveries.

In summary, many areas of research engage cell biologists and they are available in our extensive, global email list for you to use for your promotional campaigns.
Further Reading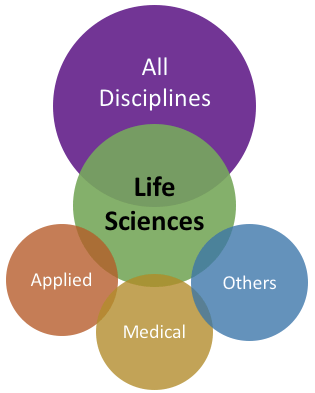 Event promotion email list pricing example
Get your event promotion marketing message out to thousands of potential new customers from this list and send reminders as the event draws near. We have two special packages:
Webinar 1000, which targets 1,000 scientists with three timed messages ahead of a webinar, all for just $330, €280 or £250.
Conference 1500, which sends a sequence of four messages to 1,500 scientists to help build conference attendees. The cost is only $510, €415 or £375, often the cost of a single attendee.
Please check out our advice on improving open rates and click through rates to boost your campaign efficiency.

Promote your product or service within this email list to help generate new sales, raise awareness or communicate special offers.
Use related categories to build your own custom contact email list.

Fill your sales pipeline with potential new leads. Push your marketing message out to new contacts.
Build new interest and start to create your own mailing list with converted contacts.

Grow your attendees for your webinars with early promotional campaigns.
Use our dedicated conference package to send a sequence of messages to targeted scientists.
Example establishments
University of Melbourne
BD Diagnostics
AbbVie
Pfizer
Institut Pasteur
Thermo Fisher Scientific
Imperial College
Harvard
Example contacts
Dr, Section of Cell Biology, Division of Diabetes, Endocrinology & Metabolism, Department of Medicine, Imperial College London, UK.
Professor, Drug Resistance Group, Queen's University Belfast, UK
Dr, T-Cell Biology and Development Section, Laboratory of Genome Integrity, National Institutes of Health, USA
Dr, Department of Cell Biology & Biochemistry and Southwest Cancer Center at University Medical Center, TexasTech University Health Sciences Center, USA