Microbiology email list
Description
Marketwise has a good sized Microbiology email list, available to enable you to promote your product or service to the right people. Microbiology is widely used across many markets such as universities, medical research, government agencies and pharmaceutical companies.
Microbiologists in our email list are working in areas such as Immunlogy, Virology, Physiology, Parasitology, oral and medical microbiology.  As a result, all of these disciplines can be carefully used to further widen the scope of your product or service promotion.
Microbiology is the study of microorganisims such as bacteria and viruses.

Louis Pasteur is considered the father of modern Microbiology and helped setup the Institute Pasteur, which to this day conducts much research into medicine and public health. Marketwise holds the details of many scientists and researchers working at the Institute.
"Adopt a critical mind" – Louis Pasteur
In summary, many areas of research engage microbiologists and they are available in our extensive, microbiology email list for you to use for your promotional campaigns. Please see below for some examples of the insititutions and contact descriptions that we hold.
Further Reading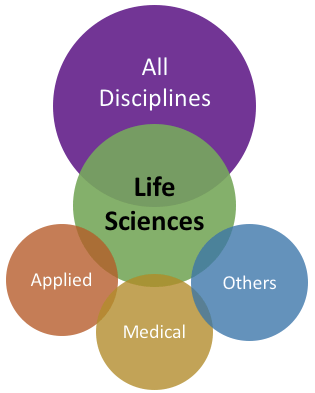 New lead generation email list pricing example
Get your marketing message out to thousands of potential new customers and nurture them to build interest. For example, sending a message to 5,000 scientists from this list, with two follow up messages would cost just $2,110 / €1,660 / £1,500. That's just $0.14 for a message, going directly to a highly targeted contacts inbox.
Please check out our advice on improving open rates and click through rates to boost your campaign efficiency.

Promote your product or service within an email list to help generate new sales, raise awareness or communicate special offers.
Use related categories to build your own custom contact email list.

Fill your sales pipeline with potential new leads. Push your marketing message out to new contacts.
Build new interest and start to create your own mailing list with converted contacts.

Grow your attendees for your webinars with early promotional campaigns to encourage registration.
Use our dedicated conference package to send a sequence of messages to targeted scientists.
Related disciplines
Cell Biology, Bacteriology, Virology, Immunology, Parasitology, Physiology.
Related research areas
Electrophoresis, Gene Expression, Genotyping, DNA Sequencing, Mass Spectrometry, PCR.
Example establishments
Institut Pasteur
University of Innsbruck
Public Health Agency of Canada
Huazhong Agricultural University
Novo Nordisk
BD Diagnostics
German Institute of Human Nutrition
Abbott Laboratories
bioMérieux Inc
Merck
Perrigo
Example contacts
Scientist, Department of Veterinary Microbiology and Preventive Medicine, Iowa State University, USA.
Scientist, Department of Microbiology and Immunology, University of California, USA.
Group Leader, Alimentary Pharmabiotic Centre & Department of Microbiology, University College Cork, Ireland.
Scientist, Institute for Medical Microbiology and Hygiene, Philipps University of Marburg, Biomedical Research Centre (BMFZ), Marburg, Germany.