Biology email list
Description
Marketwise has a very large Biology email list. Biology is a wide spread and foundational discipline in life science. Biologists in our database work across more than 60 countries in a wide variety of markets, such as Agriculture, Biotechnology, Health care, Medical Research, Pharmaceuticals and Veterinary.
Many scientists will work in or have interest in other more specialised related fields (see the list below). These other fields can be used to build a customised email list to promote you product or service to.
Biology is the investigation of all living things.
Although Biology covers a vast conceptual area, its foundation is built on three key principles:
Cells are the basic building block of all life.
Genes are the basic building block of heredity
Evolution determines the creation, changes and eventual extinction of life.
Further Reading
The American Institute of Biological Sciences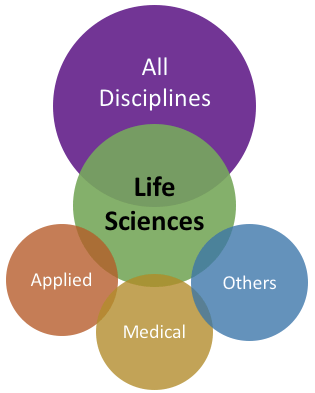 Event promotion email list pricing example
Get your event promotion marketing message out to thousands of potential new customers from this list and send reminders as the event draws near. We have two special packages:
Webinar 1000, which targets 1,000 scientists with three timed messages ahead of a webinar, all for just $330, €280 or £250.
Conference 1500, which sends a sequence of four messages to 1,500 scientists to help build conference attendees. The cost is only $510, €415 or £375, often the cost of a single attendee.
Please check out our advice on improving open rates and click through rates to boost your campaign efficiency.

Promote your product or service within an email list to help generate new sales, raise awareness or communicate special offers.
Use related categories to build your own custom contact email list.

Fill your sales pipeline with potential new leads. Push your marketing message out to new contacts.
Build new interest and start to create your own mailing list with converted contacts.

Grow your attendees for your webinars with early promotional campaigns to encourage registration.
Use our dedicated conference package to send a sequence of messages to targeted scientists.
Related disciplines
Bioinformatics, Biochemistry, Microbiology, Molecular Biology, Medicine, Medical Chemistry
Related research areas
Antibody, Cancer, Cell Culture, Chromatography, DNA Sequencing, Electrophoresis, Flow Cytometry, Immunoassay, Gene Expression, Genotyping, HPLC, Mass Spectrometry, Microscopy, Stem cells, Western blot.
Example companies in the Biology email list
University of Vienna
University of Antwerp
La Roche
Chinese Academy of Agricultural Sciences
Sorbonne Universités
Sanofi SA
Thermo Fisher
Harvard School of Public Health.
Example contacts in the Biology email lists
Scientist, Department of ObGyn and Reproductive Biology, Harvard University, Boston, USA.
Group Leader, Department of Cancer Biology, Sidney Kimmel Cancer Center, Thomas Jefferson University, USA
Professor, Randall Division of Cell and Molecular Biophysics, King's College London, UK
Scientist, Leibniz-Institut für Naturstoff-Forschung und Infektionsbiologie, Hans-Knöll-Institut, Germany