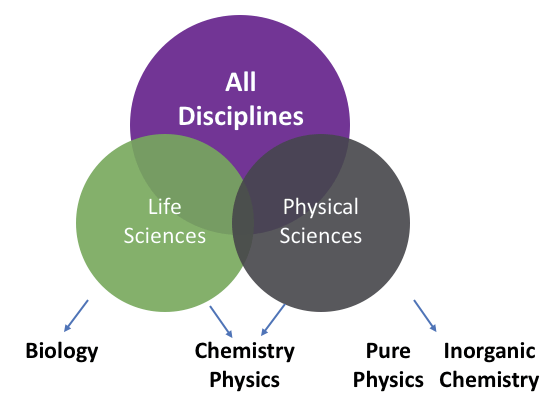 Email marketing to scientific disciplines
In order to help you email the right scientists and researchers, we have identified over 50 scientific disciplines. This means you have the opportunity to precisely target your marketing campaign.
In addition, you can further target by market, by research area and by country.
We have created a hierarchy of disciplines, to help you quickly find the right ones for your direct email marketing campaign.
Life Sciences
Life sciences cover any study that relates to living systems. We split this into four further sub categories:
Physical sciences
Physical sciences is a natural science that covers any study that relates to non-living things and processes. This includes:
Pure Physics
Chemistry that is unrelated to biological processes.

Promote your product or service within an email list to help generate new sales, raise awareness or communicate special offers.
Use related categories to build your own custom contact email list.

Fill your sales pipeline with potential new leads. Push your marketing message out to new contacts.
Build new interest and start to create your own mailing list with converted contacts.

Grow your attendees for your webinars with early promotional campaigns to encourage registration.
Use our dedicated conference package to send a sequence of messages to targeted scientists.