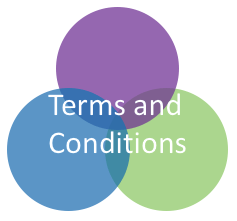 Marketwise Standard Terms and Conditions
Marketwise Ltd is a company registered in England, with registration number 08674308.
Our registered address is 11a Queen Catherine Road, Steeple Claydon, Buckinghamshire, MK18 2PZ UK.
Marketwise Ltd provides direct email marketing services. This allows our clients messages to be sent to relevant email contacts we hold in our database, in accordance to relevant laws in place.
In these Terms and Conditions, the words "your" and "you" refer to the party utilising Marketwise services. The term "Marketwise services" refers to any materials or services (including, but not limited to data, reports and any other materials) provided by Marketwise Ltd. These Terms and Conditions will be governed by English Law and English courts.
Message Relevance
We reserve the right to reject content that we deem to be inappropriate and or not relevant to the selected email contacts. We will advise you how to make the content relevant. Message relevance is required in several juristictions, notable, but not limited to, GDPR.
Liability
All services are provided on a strictly "as is" basis. You expressly agree that use of the services is at your own risk. You expressly agree that Marketwise Ltd shall not be liable for losses, damages, or injuries of any kind, including but not limited to special, general, incidental, direct, and/or consequential damages caused in whole or in part by the use of Marketwise services. In no event shall Marketwise's entire liability exceed the total amount you paid to Marketwise under this agreement. Specifically, you are entirely liable for the content of your message.
Quotes
Marketwise will provide you with a quote that specifies all of the necessary parameters for your email campaign. This will usually include:
Your details
Our details
The date of the quote
The size of the mailing
The geographic scope of the mailing
The scientific Markets, disciplines and or Research areas included
The expected date(s) of the service provision
The cost (valid for 30 days from the quote date).
Confirmation to proceed
If you wish to proceed, you will confirm acceptance of the quote ("Quote Acceptance") in writing (email from your company email address is deemed sufficient). Optionally, should your company policy require a purchase order to be issued, this should be done and the details passed to Marketwise.
Right to cancel and alternative arrangements
After Quote Acceptance, you cannot cancel your order unless there is more than 14 days until the scheduled email delivery date (if multiple dates, the earliest date shall be used).  As an alternative, Marketwise will grant you a Service Credit to be used to procure other services provided by Marketwise, at the same discount level. If there is more than 14 days until the scheduled email delivery, send your cancellation notice to info@marketwise.co.uk.
Late Cancellation
If there is less than 14 days until the first scheduled email delivery date, a minimum £250 late cancellation fee will be charged. For campaigns with less than five days until the first scheduled email delivery, the full fee is due, unless otherwise agreed. 
Invoicing
Marketwise will send an invoice once the services have been performed (or in the case of a sequence, once the first mailing has been completed). In the case of cancelled services where alternative arrangements are in place, we will invoice as per the original agreed date and grant service credits (see above).
Payment
Payment 30 days from the date of invoice. Payment is via bank transfer. Marketwise banking details will be provided on the invoice. You must pay at your own cost, any fees charged by your bank for the transfer. We reserve the right to charge interest at 1% per month on any outstanding amount unpaid after the due date.