Bioinformatics email list
Description
Marketwise has a broad Bioinformatics email list. Bioinformatics is a wide spread discipline in life science.  Our database contains Bioinformaticists working in around 30 different countries, in commercial organisations, institutions and academia. Work areas include Medical Research and Pharmaceuticals.
Biological research often creates vast amounts of experimental data. Bioinformatic scientists use software, maths and statistics to help find patterns and meaning amongst the huge data available.  A particular focus for Bioinformatics researchers in recent years has revolved around genetics and initiatives such as the Human Genome Project. Researchers and academics are engaged in Bioinformatics across the world in a wide variety of markets and research areas.
Bioinformatics uses maths and software to analyse data from biological experimentation.
With experiments routinely creating thousands, or even millions of data points, Bioinformatics is becoming more and more important to help interpret and understand results.
Further Reading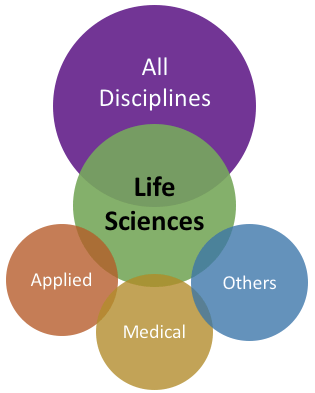 New lead generation email list pricing example
Get your marketing message out to thousands of potential new customers and nurture them to build interest. For example, sending a message to 5,000 scientists from this list, with two follow up messages would cost just $2,110 / €1,660 / £1,500. That's just $0.14 for a message, going directly to a highly targeted contacts inbox.
Please check out our advice on improving open rates and click through rates to boost your campaign efficiency.

Promote your product or service within this email list to help generate new sales, raise awareness or communicate special offers.
Use related categories to build your own custom contact email list.

Fill your sales pipeline with potential new leads. Push your marketing message out to new contacts.
Build new interest and start to create your own mailing list with converted contacts.

Grow your attendees for your webinars with early promotional campaigns.
Use our dedicated conference package to send a sequence of messages to targeted scientists.
Example establishments in the Bioinformatics email list
Arizona State University
Imperial College London
MedImmune
Harvard University
Yale University
Meiji University
Harbin Medical University
Kyushu Institute of Technology
Yang-Ming University Taipei
Example Bioinformatics contacts
Group Leader, Protein Engineering, Pfizer Inc, USA


Scientist, Division of Biomedical Informatics, Department of Biostatistics, University of Kentucky, USA

Scientist, Bioinformatics, Biology Content Development, QIAGEN N.V., Netherlands