Virology email lists
Description
Marketwise has a global Virology email list available for your product or service promotion. Virologists in our email list work in universities, public health bodies and corporations. Research  fields include specific antiviral and virus research such as rabies or HIV/AIDS, animal health and public health and safety.
Our database of Virologists work in areas such as Antibodies, DNA Sequencing, ELISA, Gene Expression, Genotyping and Western Blot. These areas can be used to widen or tighten your virology email list.
Virology is the study of viruses. A virus is a parasitic microscopic particle, containing either DNA or RNA.

Viruses use their infected host cell to reproduce themselves and in doing so, may lead to host cell damage or cellular death. Since viruses are submicroscopic, virology is considered a subdiscipline of microbiology. Therefore our microbiology discipline can be used to enlarge the scope of a virology promotion (obviously assuming that the message is still relevant).
Other related fields for virologists are bacteriology, parasitology,immunology and the study of infectious diseases.
Further Reading
European Society for Clinical Virology, ESCV
Virology, the official journal of the World  Society for Virology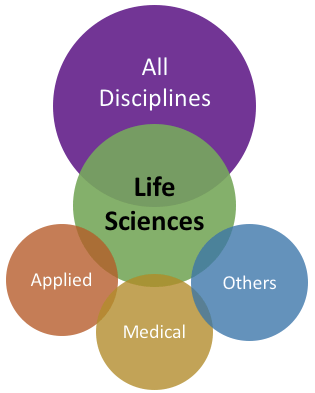 Event promotion email list pricing example
Get your event promotion marketing message out to thousands of potential new customers from this list and send reminders as the event draws near. We have two special packages:
Webinar 1000, which targets 1,000 scientists with three timed messages ahead of a webinar, all for just $330, €280 or £250.
Conference 1500, which sends a sequence of four messages to 1,500 scientists to help build conference attendees. The cost is only $510, €415 or £375, often the cost of a single attendee.
Please check out our advice on improving open rates and click through rates to boost your campaign efficiency.

Promote your product or service within this email list to help generate new sales, raise awareness or communicate special offers.
Use related categories to build your own custom contact email list.

Fill your sales pipeline with potential new leads. Push your marketing message out to new contacts.
Build new interest and start to create your own mailing list with converted contacts.

Grow your attendees for your webinars with early promotional campaigns.
Use our dedicated conference package to send a sequence of messages to targeted scientists.
Related disciplines
Biology, Bacteriology, Microbiology, Immunology, Infectious disease, Parasitology, Medicine.
Related research areas
Antibodies, ELISA, PCR, Gene Expression, Genotyping, DNA Sequencing.
Example establishments in the Virology email lists
Institute of Tropical Medicine Antwerp
Institute of Virology Wuhan
Novartis
Bristol-Myers Sqibb
Gilead Sciences
US FDA
Public Health England
AbbVie
Examples of our Virology email lists contacts
Professor, Institute for Antiviral Research, Department of Animal, Dairy, and Veterinary Sciences, Utah State University, USA


Group Leader, Department of Clinical Virology, Gilead Sciences, USA

Scientist, Virology Group, Bristol Myers Squibb Company, Portugal

Group Leader, Virology, Novartis AG, Switzerland

Head of Department, Antiviral Research, Novartis Pharmaceuticals Corporation, NJ, USA