Neurology email list
Marketwise's neurology email list enables you to promote your product or service around the world. Neurologists in our email list work in over 50 countries, in national institutions, commercial organisations, universities and hospital settings.
Our database of neurologists mainly work in the medical research, health care, pharmaceutical and veterinary markets. High profile conditions studied include:
Encephalitis
Multiple Sclerosis
Epilepsy
Motor Neurone Disease
Dementia
From a marketing point of view, Neurology is very closely related to Neuroscience and both disciplines can often be used in an email marketing campaign.
Major related categories include Biomarkers, Antibodies, Cell Culture, Chromatography,  Gene Expression, Imaging, PCR and Mass Spectroscopy, as a result, these categories can be carefully used to expand a product or service promotion, if they are still of relevance.
Building a custom Neurology email list
Here are some examples of how you can build your own targeted email list from our database. Combine Neurology with other Disciplines, Markets, research areas and geographic regions:
Neurology + Neuroscience + Europe, except Finland
Neurology + Medical Research + US
Neurology + Non-profit + Universities + USA and Canada
Neurology + Antibodies + Biomarkers + Imaging + Global, except Russia
Please use the form below to tell us what you need. We can usually respond in less than 2 working days.
Neurology is the study of disorders of the nervous system, both central and peripheral nervous systems.

History of Neurology
Neurology can said to have started with the Incas, performing trepanning surgery on injured warriors. Remains show the surgery was initially mostly fatal, but it developed successfully over time.  Egyptians, ancient Greeks and Romans continued "research". Galen of Pergamon demonstrated how cutting "hair like nerves, (which are today called recurrent laryngeal nerve) silenced a squealing pig, but left it otherwise unharmed", if a little bewildered.
Further Reading
The American Academy of Neurology
The European Academy of Neurology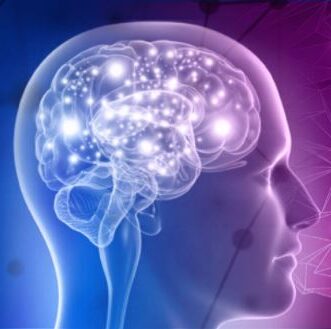 We understand science email marketing
Find, Prospect and Convert Top Medical Life Scientists With Us.
Find your ideal sales prospect, with our custom filtering.
We understand sales.
Target Medical Life Science Key Decision Makers and Influencers.
Reach the right people, fast. Start feeding your sales team with great leads.

Email list pricing example
Getting your marketing message out to thousands of potential new customers using direct email is highly cost effective.
For example, sending a message to 5000 scientists from one of our lists, would cost just $1,330 / €1,110 / £1,000. That's just $0.27 per message, going directly to the inbox of a highly targeted contact.
Please check out our advice on improving open rates and click through rates to boost your campaign efficiency.
Find New, Relevant Sales and Marketing Leads for Your Teams
Product and Service Promotion
Promote your product or service within an email list to help generate new sales, raise awareness or communicate special offers.
Use related categories to build your custom email marketing campaign.
Fill your sales pipeline with potential new leads. Push your marketing message out to new contacts.
Build new interest and start to create your own mailing list with converted contacts.
Grow your attendees for your webinars with early promotional campaigns to encourage registration.
Use our dedicated conference package to send a sequence of messages to targeted scientists.
Example establishments in the Neurology email list
Swedish Institute of Neuroscience and Physiology
Princeton Neuroscience Institute
Oppenheimer Center for Neurobiology
Montreal Neurological Institute
Chongqing Medical University
Walton Centre for Neurology and Neurosurgery
Examples of our Neurologists
Scientist, American Academy of Neurology, St Paul, MN, USA


Scientist, Laboratory of Neuro Imaging, Institute for Neuro imaging and Informatics, Los Angeles, CA, USA

Group Leader, Center for Neural Development and Disease and Department of Neurology, University of Rochester Medical Center, Rochester, USA

Researcher, Neuroscience Research Centre, Molecular and Clinical Sciences Research Institute, St George's, University of London, UK

Group Leader, Department of Neurology, Johns Hopkins School of Medicine, Baltimore, MD, USA

Professor, Institute for Neurobiology, Heinrich-Heine-University, Duesseldorf, Germany
Email list count enquiry form
Please get in touch and let us know what you need. Useful information includes any custom searches or what disciplines or research areas are of interest. If your query is for a particular scientific market segment or region, just list what you need below.
We look forward to hearing from you.
Still unsure about your email list targeting options? Head back to our life science email marketing home page to start your journey.