Clinical Chemistry email list
Description
Marketwise's clinical chemistry email list allows you to promote your product or service to clinical chemists around the world. Clinical chemists in our email list work in nearly 20 countries, in national institutions, commercial laboratories, universities and hospitals.
Our database of clinical chemists mainly work in the medical research, health care and diagnostics markets.  Related disciplines include Biochemistry and Toxicology, as a result, these categories can sometimes be used to expand a product or service promotion, if they are still of relevance.
Clinical chemistry is the study and analysis of bodily fluids.

The origins of clinical chemistry go back to Greek times, where Hippocrates describes how to diagnose illness based on examining urine. Today's range of testing is vast and not restricted to only urine. Blood, plasma, saliva and serum are all routinely tested for mulitple constituents. For example, a routine screening test commonly used is the Basic Metabolic Panel (BMP), this includes eight tests – glucose, calcium, sodium, potassium, chloride, bicarbonate, blood urea nitrogen and creatinine.
Further Reading
The American Association for Clinical Chemistry
The European Federation of Clinical Chemistry and Laboratory Medicine
International Journal of Clinical Chemistry and Laboratory Medicine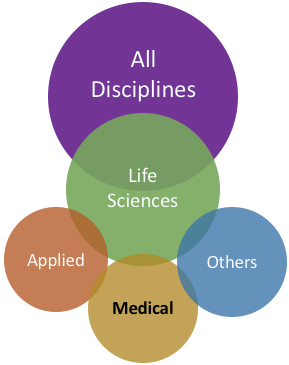 Product or service email list pricing example
Getting your marketing message out to thousands of potential new customers using direct email is highly cost effective. For example, sending a message to 5000 scientists from this list, would cost just $1,330 / €1,110 / £1,000. That's just $0.27 per message, going directly to a highly targeted contacts inbox.
Please check out our advice on improving open rates and click through rates to boost your campaign efficiency.

Promote your product or service within this email list to help generate new sales, raise awareness or communicate special offers.
Use related categories to build your own custom contact email list.

Fill your sales pipeline with potential new leads. Push your marketing message out to new contacts.
Build new interest and start to create your own mailing list with converted contacts.

Grow your attendees for your webinars with early promotional campaigns.
Use our dedicated conference package to send a sequence of messages to targeted scientists.
Example establishments in the clinical chemistry email list
University Hospital of Cologne, Koeln, Germany
University Hospital Berne, Switzerland
Hannover Medical School, Germany
Alder Hey Childrens' Hospital, UK
Royal Infirmary of Edinburgh, UK
Examples of our clinical chemistry email list contacts
Scientist, Institute of Clinical Biochemistry, University of Wuerzburg, Grombühlstrasse 12, 97080 Wuerzburg, Germany


Scientist, Cambridge Institute for Medical Research and Department of Clinical Biochemistry, University of Cambridge, Wellcome Trust/MRC Building, Cambridge Biomedical Campus, Cambridge, UK

Lab Manager, Clinical Chemistry Research and Development, IDEXX Laboratories, Inc., USA

Lab Manager, Denver Clinical Laboratory, Diagnostic Laboratories, USA