A Comprehensive Review
For over thirty years, the general consensus to treat depression has been that it is caused by a chemical imbalance in the brain of serotonin.  Therefore, depression could be treated by addressing this imbalance, by taking selective serotonin-reuptake inhibitors or SSRIs.
Many professionals have expressed doubts over the years, that this simple / single cause of low serotonin levels might be responsible for causing depression. Until now however, there has not been a comprehensive review of the evidence to support or deny the depression and serotonin connection.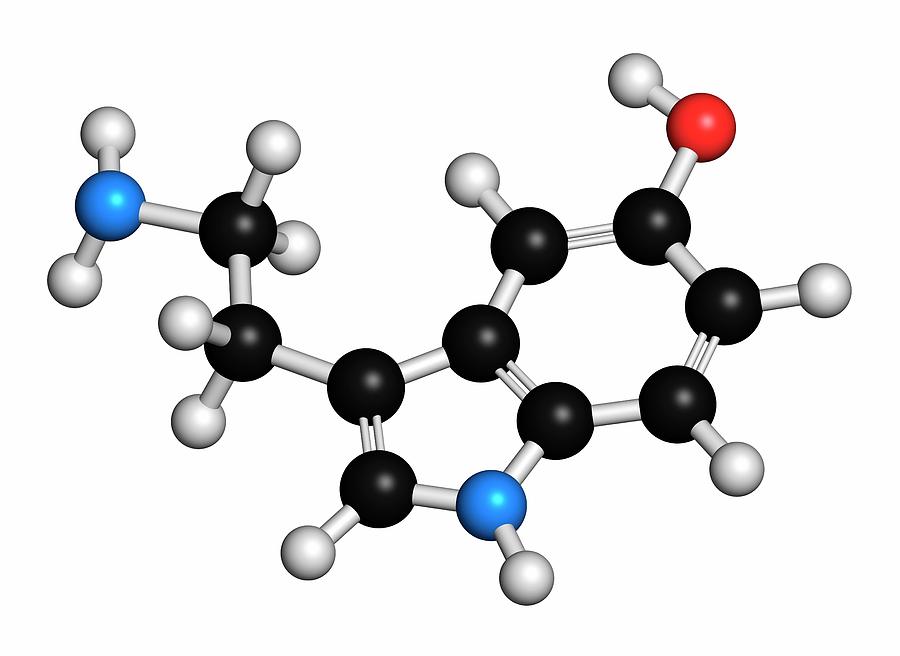 A team lead by Dr Joanna Moncrief at University College London (UCL), investigated all aspects of the link between serotonin and depression.   Their review looked at:
Serotonin and its breakdown products in brain and blood fluids – no connection was found to those with or without depression.
Investigating serotonin receptors – this showed almost no link to levels of depression, or they indicated that a raised level of serotonin was more likely in depressed patients, the opposite expected impact.
Serotonin transporters – once again an opposite effect was noted, with raised serotonin levels seen in depressed patients. These study results were questionable, since some participants were taking anti-depressants at the time, or had been in the past.
Studies that artificially lowered serotonin levels in healthy volunteers, did not show the expected increase in depression. Only a small study (75 people) showed a link, however many had a family history of depression.
Studies looking at gene variations, in particular the gene responsible for the serotonin transporters again showed no significant link to depression.
No evidence found to support antidepressants
No study reviewed provided evidence to show a link between depression and serotonin levels.  This leads to the conclusion that there is little or no evidence to support the use of SSRI antidepressants.
Antidepressants may act to numb emotions generally, however it is unclear if this has a positive or negative impact on depression.
The authors of the report state that it is important that those currently taking SSRI antidepressants do not stop, without consulting with your doctor first. 
Paper
Moncrieff, J., Cooper, R.E., Stockmann, T. et al. The serotonin theory of depression: a systematic umbrella review of the evidence. Mol Psychiatry (2022).
Published
20 July 2022
DOI
https://doi.org/10.1038/s41380-022-01661-0
UPDATE

:

Video discussion of this paper can be found here:
Marketwise Depression and Neurology email lists
Marketwise can offer a dedicated Depression condition,  Neurology and Psychology disciplines email lists. These are examples of around 90 categorized diseases and disciplines we offer.   Find new sales leads, webinar and conference attendees with our email list data.
Get in touch and tell us what you need !
Email list count enquiry form
Please get in touch and let us know what you need. Useful information includes any custom searches or what roles, markets and skills are of interest. Any extra information you can provide will help us create the best email list for your requirement.
We look forward to hearing from you.